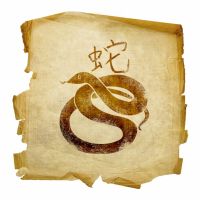 Similarity to western sign : TAURUS
Hours ruled by the Snake : 9 AM – 11 AM
Season and month : Spring – May
Point of the compass : South – Southeast
Mentality : Negative
Famous Snake People: Mahatma Gandhi, Indira Gandhi, Ferdinand Marcos, Abraham Lincoln, Lady Pamela Mountbatten, Martin Luther King, Grace Kelly, Jacqueline Kennedy, Edgar Allen Poe, Prime Minister Tony Blair, Bob Dylan, Mendelssohn, Jacqueline Onassis, Picasso, Audrey Hepburn
February 4, 1905 to January 24, 1906 (wood)
January 23, 1917 to February 10, 1918 (fire)
February 10, 1929 to January 29, 1930 (earth)
January 27, 1941 to February 14, 1942 (metal)
February 14, 1953 to February 2, 1954 (water)
February 2, 1965 to January 20, 1966 (wood)
February 18, 1977 to February 6, 1978 (fire)
February 1989 to January 26 1990 (earth)
The person born in the year of the snake often make their way to the top of success. Unlike the Dragon however, they are more restrained and refined. They are in no means, pushy, and have a knack for being at the right place at the right time. They make decisions quickly and firmly. Intelligent and careful, snake-people make good research scientists, philosophers, detectives, or professors. They have a very analytical mind, yet seem to have an ability to "sense" a good thing when they see it.
They lean toward elegance and expensiveness. It is unlikely to find a snake person wearing bold colors and gaudy dress. In money matters, the Snake has good fortune, but is often considered "tight", except with close friends and loved ones.
The Snake and its complementary sign, the Dragon, form the "House of Mystery" in Chinese mythology. The Dragon is the gaudy magician, the Snake is the contemplative mystic. The snake is closely associated with plots and counter-plots, scandal and corruption. The expression "long snake" in Chinese means "intrigue". Unlike in America, the traditional Chinese believe it unlucky to kill a snake which enters the house because it could be the bearer of good fortune.
The Snake is an interesting mix of extroversion paired with introversion, intuitive reasoning paired with business savoir-faire. Snakes are considered to be lucky with money and will generally have more than enough to live life to the fullest, regardless of how important it considers money to be; this may be due to the fact that Snakes tend to be rather tight with cash. They're not stingy; they're simply more mentally than physically active. Snakes tend to hang back a bit in order to analyze a situation before jumping into it. Their charming, seductive quality actually belies a rather retiring nature; this Sign is perfectly happy to spend the whole day curled up with a good book and, thus, can be mislabeled as being lazy.
The Snake is somewhat insecure deep down and tend to be a rather jealous, possessive lover, behavior that can end up alienating loved ones. Despite these less-than-stellar tendencies, however, the Snake often proves irresistible and is a generous, loving partner. Slightly dangerous and disarmingly smart, the Snake's philosophical and intuitive mind generally supersedes logic in favor of feelings and instinct. Snakes will rely on their own gut reactions and intuitions before turning to others for suggestions. This makes this Sign a great hand in any business venture, possessing the caution and smarts needed to get ahead.
In general, of course, Snakes are generous and genteel, charming and appealing. Snakes must try to learn humility and to develop a stronger sense of self. Once Snakes realize that confidence comes from within, they will finally be comfortable in their own skin. The most compatible match for a Snake is the Rooster or the Ox.